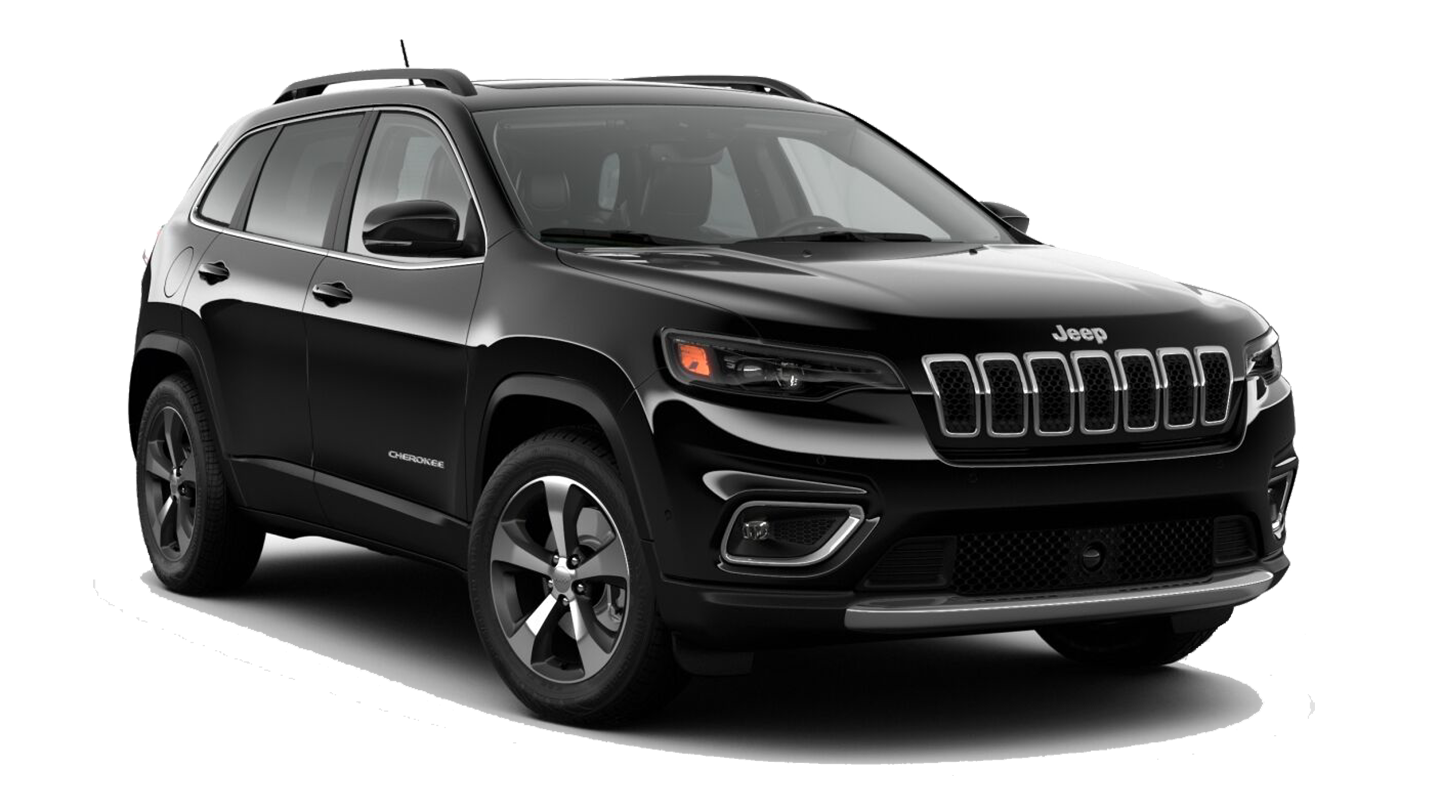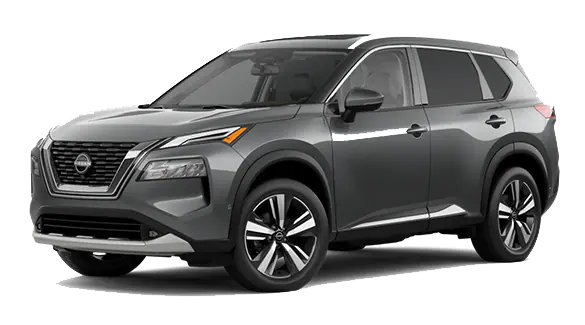 2022 Cherokee vs. 2022 Rogue
Finding the best SUV does not have to be an impossible task. It can be overwhelming at times, though. There are so many models to choose from that it might be hard knowing where to begin your search. You know that Jeep makes a reliable, high-performing vehicle. So when it comes to compact crossover models, you don't get much better than the Cherokee. Now is a good time to check out the 2022 Jeep Cherokee and see what awaits you. Daily driving in Pell City, AL, will be enjoyable in this exciting new vehicle. You can make your search more successful when comparing this SUV to something similar such as the 2022 Nissan Rogue. Then, you can see why the Cherokee is the more attractive option. 
Interior Comparison
The 2022 Jeep Cherokee may be a rugged vehicle, but it's a thing of beauty inside. The trim and upholstery are gorgeous, warm, and inviting. Every ride should be comfortable, thanks to the leather material. The seats also have power seat adjustments and heating, which will be nice on a cold day. You'll have plenty of room to move around, too, thanks to the 39.4 inches of headroom and 41.1 inches of legroom in the front seats. At the back, there are 38.5 inches of headroom and 40.3 inches of legroom. The trunk itself offers 25.8 cubic feet of cargo capacity. The Cherokee also has more legroom in the back seats than the Rogue, which gives passengers 38.5 inches. 
However, both vehicles compare well with one another when it comes to comforts and conveniences inside. These include dual-zone climate control, cruise control, and electric power steering. 
2022 Jeep Cherokee Interior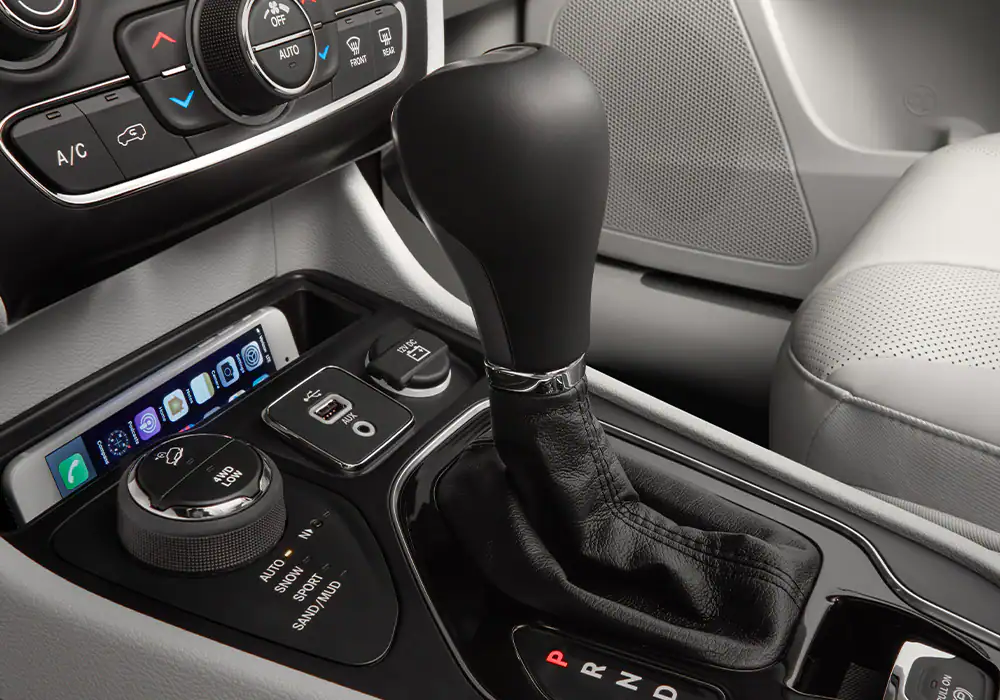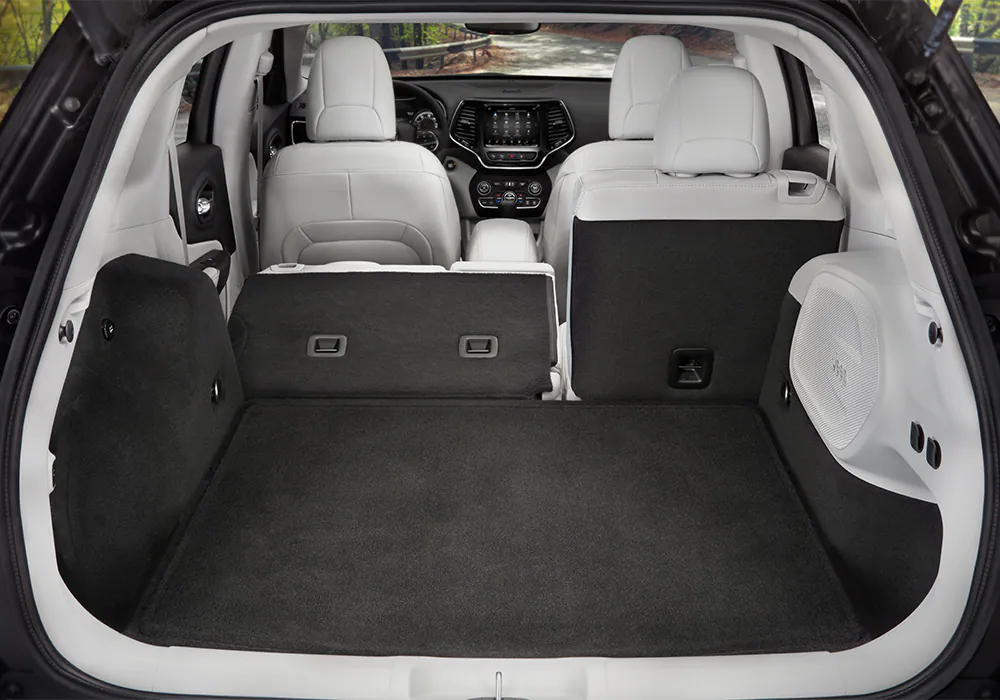 2022 Nissan Rogue Interior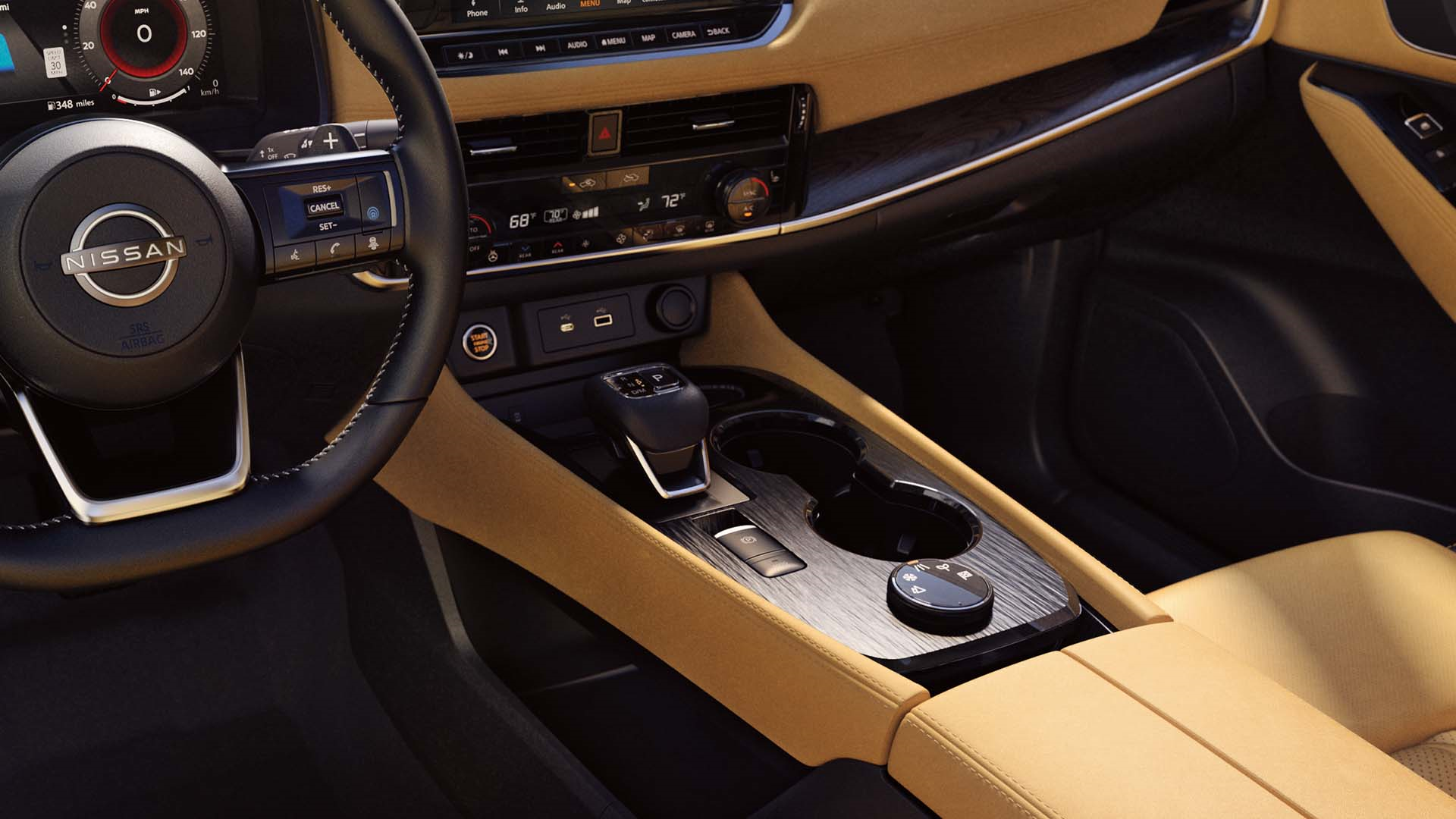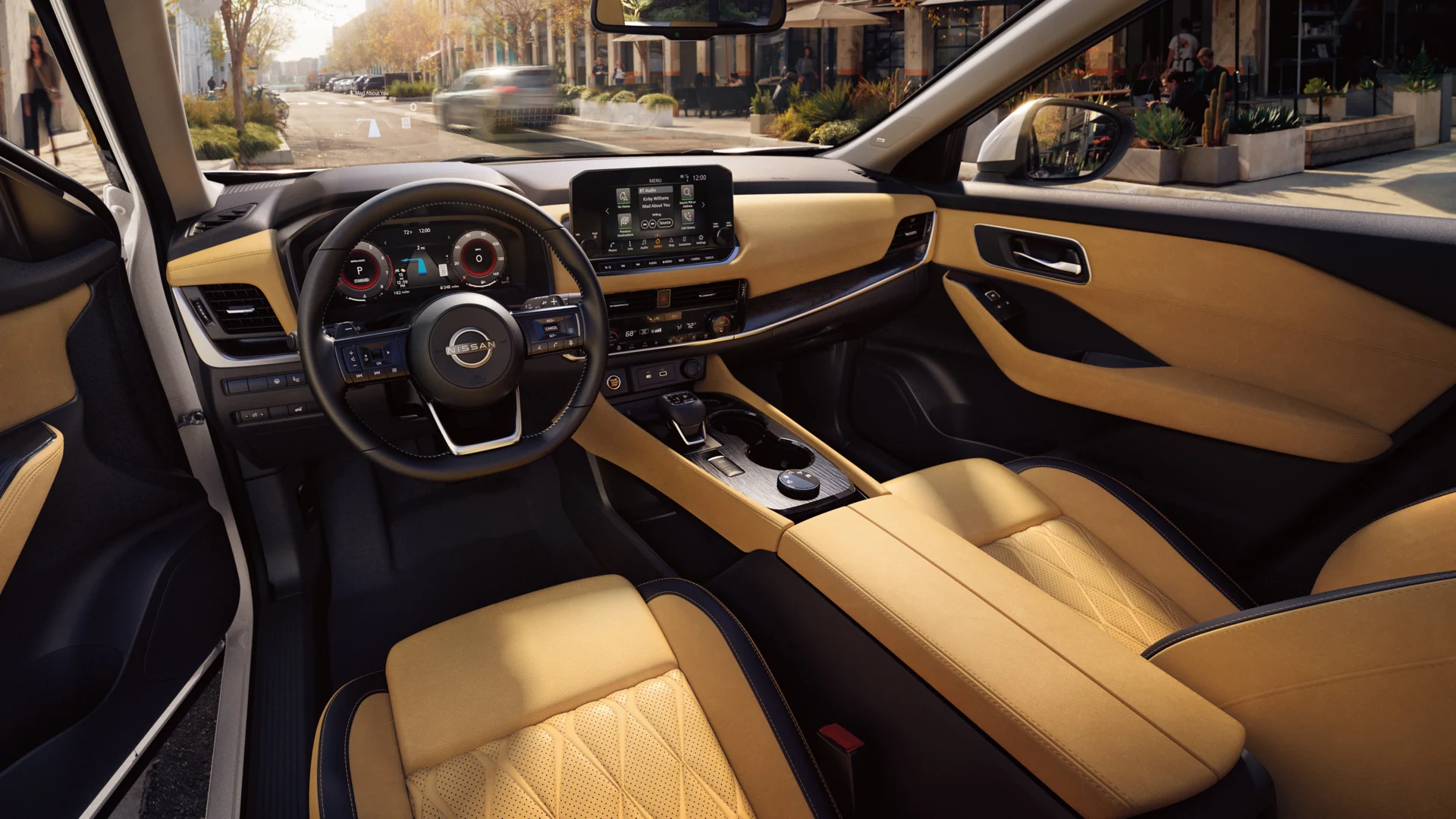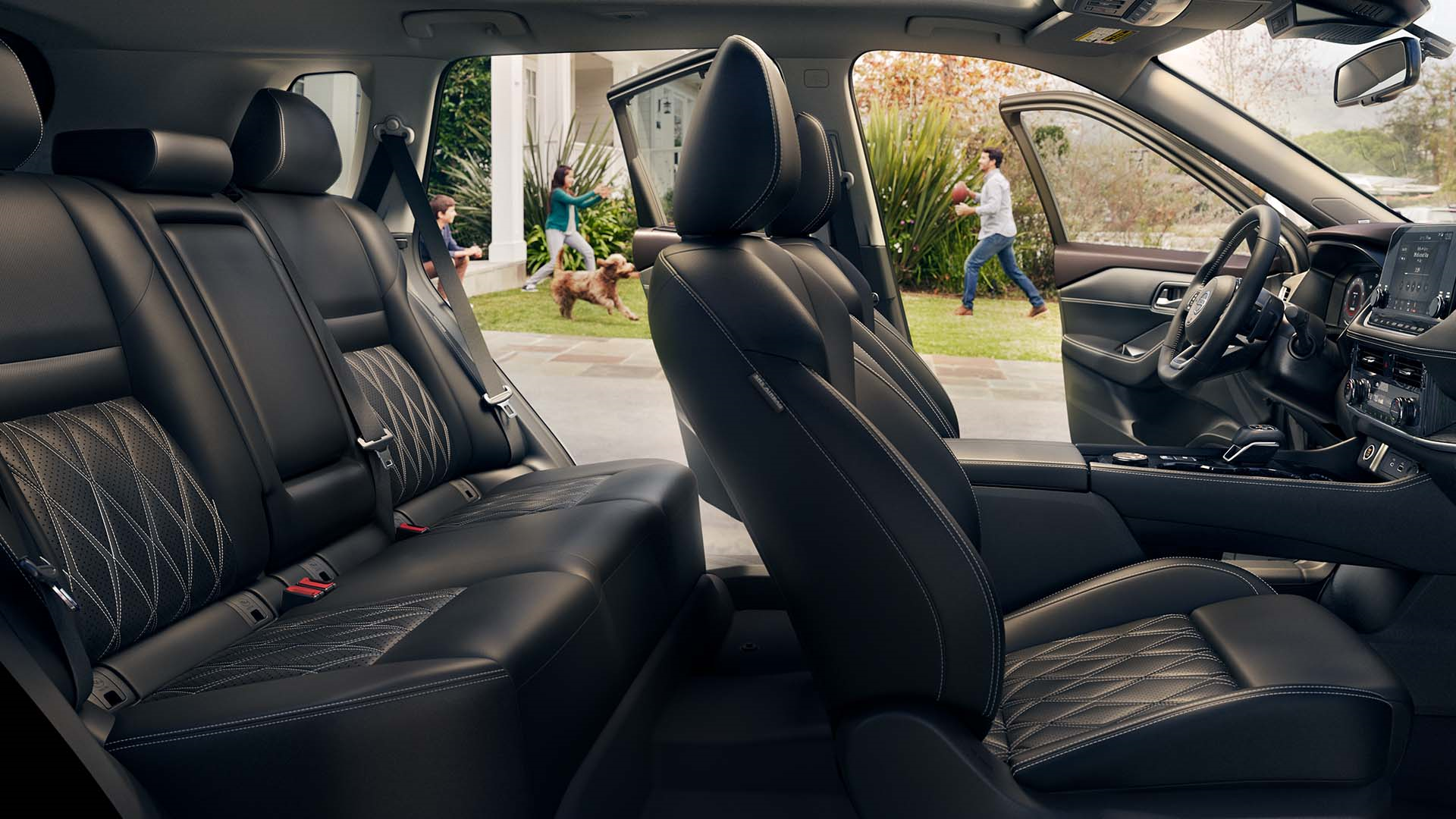 Performance Comparison
Comparing the Cherokee vs. Rogue needs to include a look at engine power. You can't afford to drive in Pell City, AL, or anywhere else in a vehicle that can't take you reliably where you need to go each day. Both the 2022 Jeep Cherokee and the 2022 Nissan Rogue will help you navigate challenging terrain in any condition. The two engines are similar. The Cherokee has a 2.4-liter inline 4 engine that puts out 180 horsepower and 171 pound-feet of torque. The new Rogue is almost identical with its 2.5-liter inline 4. It generates 181 horsepower and 181 pound-feet of torque. Both vehicles have front-wheel drive. 
The Cherokee has a nine-speed automatic transmission, while the Rogue has a continuously variable speed automatic transmission. The Rogue has the advantage in fuel economy.
Safety Features Comparison
You can't ever ignore the importance of good safety features. You need protection and peace of mind as you drive in Pell City, AL, or anywhere else that you will arrive at your destination without suffering injuries or accidents. Fortunately, both SUVs do well in this area. The 2022 Jeep Cherokee has some excellent features to assist you at the wheel, including blind-spot monitoring, adaptive cruise control, active lane assist, and rear cross-path detection. There is also a lane departure warning and forward collision warning. 
The new Nissan Rogue has some of these same elements. However, the Cherokee has an advantage here, as there is no adaptive cruise control or forward collision warning in the Rogue. It also lacks lane assist. 
Find the 2022 Cherokee in Pell City, AL
Shoppers continue to look at Jeep vs. Nissan when it is time to choose a new SUV. You can educate yourself on the 2022 Jeep Cherokee and the 2022 Nissan Rogue to help you decide which vehicle makes the most sense for your needs. As you research these two models, you will see that the Cherokee has more safety features, which is a significant win for this model. When you are ready to buy one, stop by McSweeney Chrysler Dodge Jeep Ram in Pell City, AL. We have a professional and friendly sales team to help you get into this beautiful, dependable vehicle.