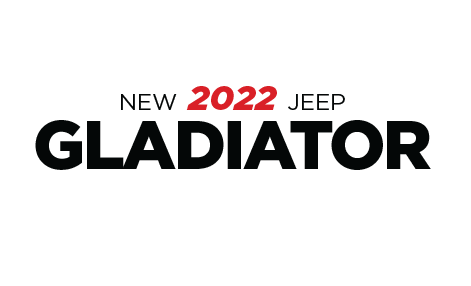 ©2022 Strong Automotive Merchandising. All Rights Reserved.
Jeep Gladiator Deals in Pell City, AL
The Jeep Gladiator has only been around in its current iteration since 2016. In that short time, it has emerged as a popular midsize pickup truck. It is the only pickup truck in the Jeep lineup. Like any good truck, the Gladiator combines the reliability of a powerful engine with the comforts and convenience of interior features. The Gladiator also uses technology to benefit you at the wheel and ensure that everyone in the vehicle is safe and has access to media and driver-assisted functions. 
When you are shopping for a new vehicle, the 2022 Jeep Gladiator is a good choice. Your first stop should be at McSweeney Chrysler Dodge Jeep RAM in Pell City, AL. Here, you can talk to the sales team about test driving a model, and you can then see firsthand what this pickup is capable of. Set aside some time today to come down to the dealership and see the Gladiator for yourself.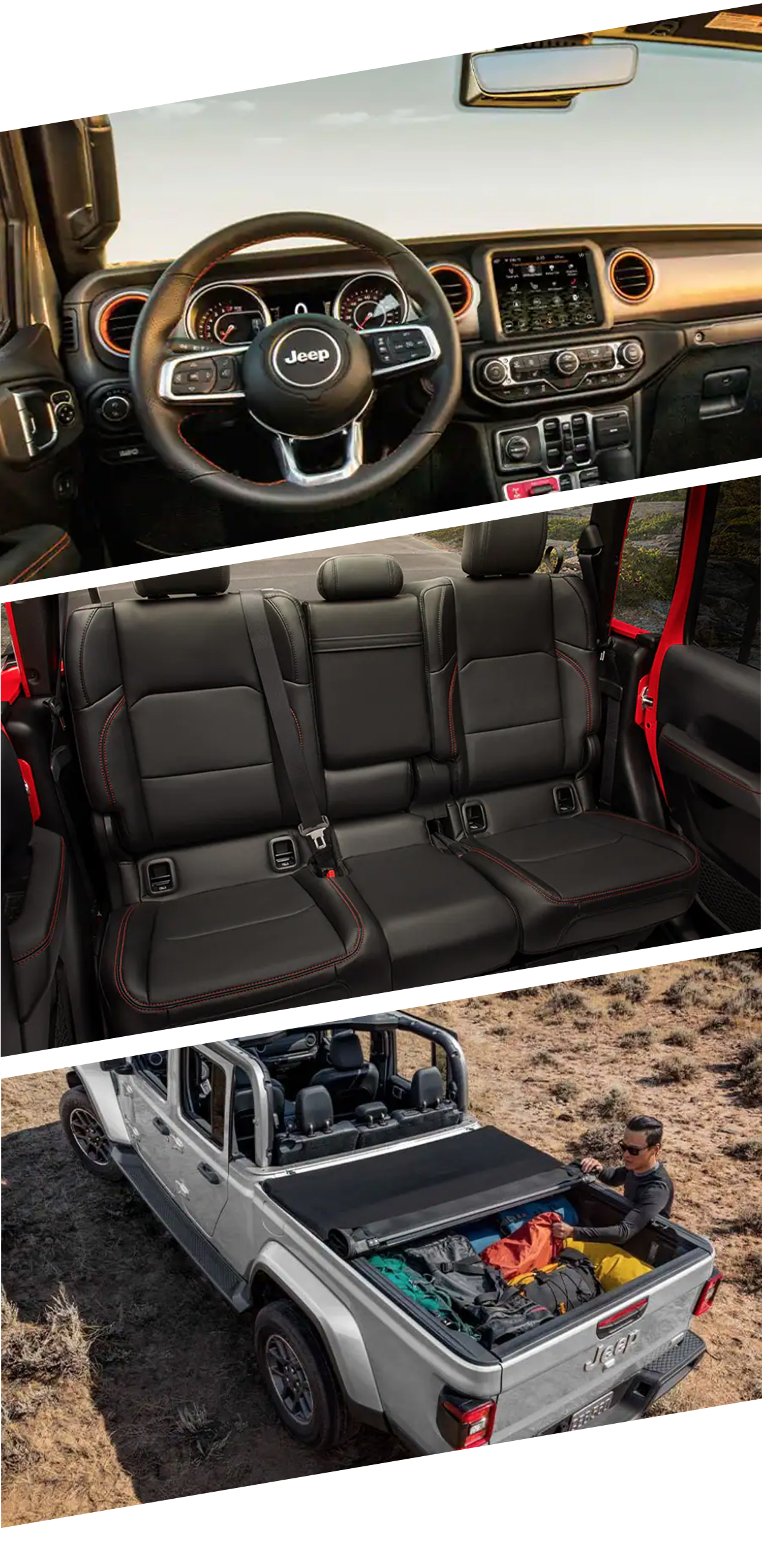 What's New in the 2022 Jeep Gladiator?
The 2022 Jeep Gladiator continues the excellence that began when the model was introduced a few years ago. Jeep is committed to continually improving its vehicles. The manufacturer makes regular updates to enhance your experience behind the wheel. However, the 2022 version didn't get too much of a facelift. The exterior design will carry over from 2021, and the interior features are the same. This means those elements that were standard with some trims are still standard, and those that were optional are still optional. 
There are a lot of technological features to enjoy about the new Gladiator. These elements help you stay connected even when you are on the go. You and your passengers will love the ability to access the internet and use apps to connect to media. These include Apple CarPlay® and Android Audio™. SiriusXM Satellite Radio is also available. Moreover, you can charge your mobile devices in the vehicle. 
Technology also extends to the safety features in the vehicle. As you look at a Jeep Gladiator review, you will find that this truck has some helpful elements that will give you peace of mind and help you avoid accidents. These features include lane-keep assist, lane-departure warning, adaptive cruise control, and rear cross-traffic warning. The truck also has a full airbag system, electronic stability control, traction control, and tire pressure monitoring. These are essential features to help prevent injuries or even avoid collisions. See how the 2022 Jeep Gladiator goes up against the competition.
History of the Jeep Gladiator
The Jeep Gladiator had just appeared on Pell City, AL, roads, and other places a few years ago, but it is based on a previous model. From 1962 to 1988, the original Gladiator was a full-size truck. After being retired in 1988, the next iteration was born. 
Today's Jeep Gladiator is a dependable truck. It has a 3.6-liter 24-valve V6 engine that generates 285 horsepower and 260 pound-feet of torque. The base model comes in four-wheel drive and has a six-speed manual transmission. It also has a 22-gallon gas tank and gets a combined 19 miles per gallon. You'll get 16 miles per gallon in the city, but that jumps up to 23 miles per gallon on the highway. 
Since its rebirth, the Gladiator has been a crowd-pleaser when it comes to interior features. At a Jeep dealership, you can check out some of these elements, including cruise control, a rearview camera, interior air filtration, single-zone front air conditioning, and power steering. There is also a leather steering wheel and a keyless ignition. 
Find the Jeep Gladiator in Pell City, AL
You are probably now asking yourself, "Where is a good Jeep dealership near me?" The answer should be McSweeney Chrysler Dodge Jeep RAM in Pell City, AL. Come by the showroom today and browse the inventory. Explore the Gladiator and see for yourself what makes this such a popular pickup truck for people in Pell City, AL.